Introducing Alongside's Facebook Integration
Integrate Alongside with your company Facebook page to get your awesome job opportunities in front of your biggest fans. Facebook has a huge audience and you're most likely to attract passive candidates on a much more personal level by using your social networks to advertise your jobs. Alongside automatically updates the tab on your Facebook page anytime you post a new job. This will save you precious moments and helping you spread the word out faster, better, and to more people!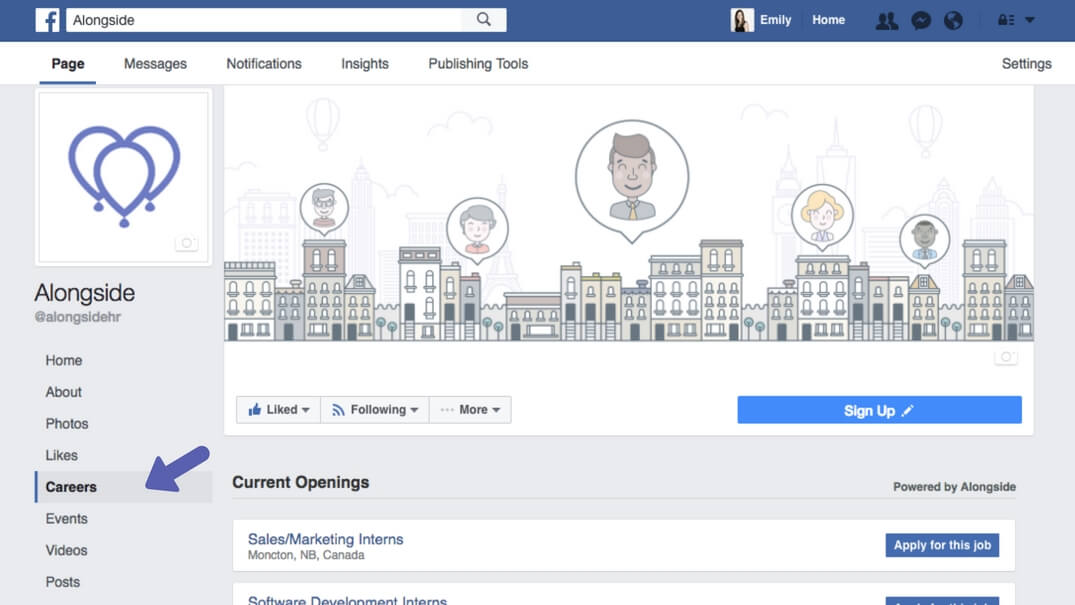 The Facebook Careers Tab will appear on the navigation menu on your company's Facebook page. When you click it, the list of all your open positions will appear. A candidate can simply apply for the job straight from Facebook.
Super simple set up

We've created a video to walk you through the set-up. It won't take long before your jobs are synced with your company Facebook page. If you don't want to watch the video, see below for the steps.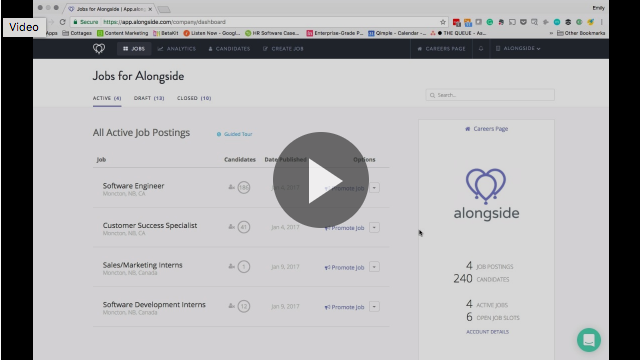 First, make sure you have admin access to your company Facebook page. You will need this level of access in order to properly set-up the integration. If you don't have this level of access, ask who does and inquire if you can get admin level access. Now, from inside Alongside, go to your navigation at the top right hand corner. You will see a drop-down menu appear. Then click Integrations.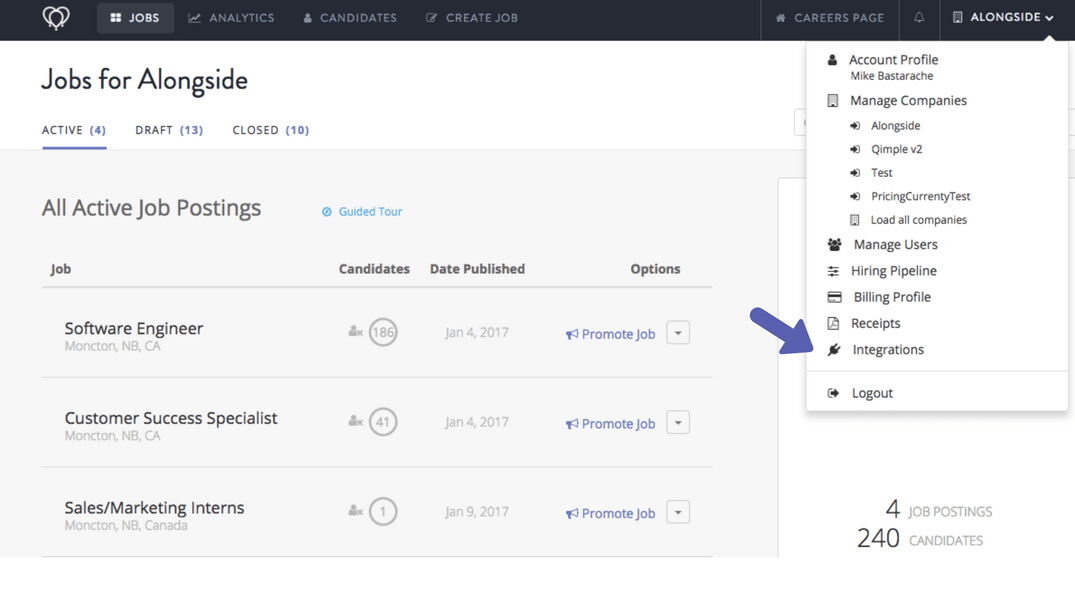 Then, select details for your Facebook integration. From here you will have the basic instructions from Sam the Alongside Assistant. Then click that nice blue Connect to Facebook button. Once you click, the integration will be activated and you will be brought to your Careers Tab on Facebook. Easy!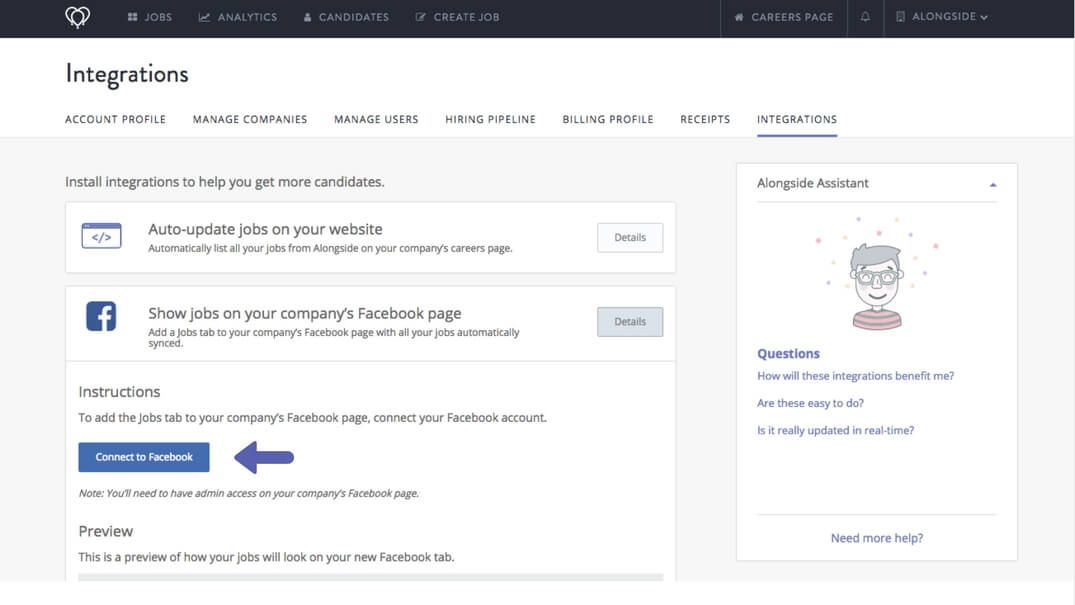 There you have it! Easy as pie! Now you can leverage your social networks to get in front of more potential candidates. If your hiring strategy focuses heavily on attracting passive job-seekers, then this integration is for you!

Want to see it for yourself? Request a demo and we'll get you set up!

{{cta('8decd7a9-32ea-4b0c-89d7-dfd4b78c0f70')}}