How to recruit job seekers looking for meaningful work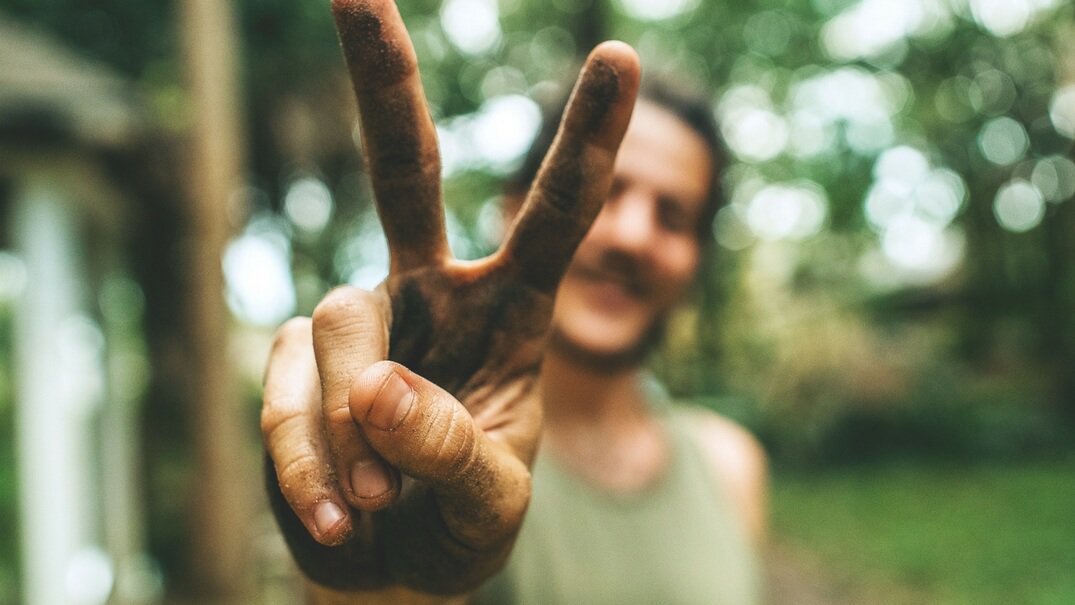 Job seekers want to work for organizations that care about the same things they do.
If you're a pro at recruiting, you know that finding the right fit for a position is more than skills and years of experience. To increase the likelihood of a great match, you need to see alignment with company values and culture. This is especially important for recruiting and retaining younger employees.
According to research, 58% of millennials said they'd take a pay cut for a job that makes a social or environmental impact.
This is a key insight when developing your company's recruitment strategy. If millennials are looking to join organizations that allow them to give back and contribute to social good, how will you offer those incentives? How will you demonstrate that corporate values translate into real action inside your company?
Some large organizations are already leading the way. Deloitte gives employees unlimited time off for volunteering. In 2016, CitiGroup announced employees could be granted a year off for charitable work. Patagonia has an established employee activism program with various projects aimed at conservation and environmental sustainability. Employers are even using apps like Porpoise to track and measure their employee engagement and impact.
Read more: What's YOUR story? Tips for Recruiting Gen Z
Looking for employees that share your company values? Here are four tips for incorporating giving back and social impact into your workplace culture and recruitment efforts;
Examine your current employee perks
Does your company's current perks & benefits plan reflect the corporate social responsibility goals? Brainstorm ways to add perks and opportunities that empower employees to give back. If you have the budget, hire someone to manage these initiatives, or select an ad-hoc group or an employee to lead these efforts.
Think your company is too small to run a full volunteerism program? Small companies can still make an impact! Startups like Alongside offer employees five or more paid volunteer days. This practice is easy to implement and track.
More: Five food perks that make for happier employees
Poll your workforce about the causes they care about and look for ways to organize related events or fundraisers. Their participation in this planning is essential for engagement, and for building a company culture that actually represents what employees are passionate about.
78% of millennial employees preferred volunteering with their coworkers over solo projects. – Insider's Guide to Attracting Finding Meaningful Work & Attracting Talent
Sign your team up for fundraising bbqs or charity golf tournaments, or organize low-cost activities such as neighbourhood cleanups. Be creative, and look for ways they can work together and have fun!
Highlight corporate social responsibility in job postings
As hunting for jobs is time-consuming, top talent looks for reasons to opt in or out of your application process. Why should they apply? Spark their interest with a realistic job posting and show them how your organization provides meaningful work. Add these details to your 'About Us' section or insert a link to more information.
Use social media to show your company cares
Share how your company gives back via Twitter, Instagram, and Facebook. Job seekers are looking at your social profiles to determine whether to apply and learn more about the company before interviews. Does your team regularly volunteer at a soup kitchen? Hold or attend local fundraisers? Participate in blood drives or support important global causes? Make sure to document and post how the company strives to make a positive impact.
Hiring? Read this first: All the advice you need to manage your unconscious bias
Engage employees who share your vision
Some employees will stand out on your team as champions of a cause. They're usually the ones suggesting fundraising activities or using their own time to volunteer. Ask these individuals if they'd be willing to be showcased in recruitment marketing efforts. This could be through a blog or news piece, video content, or referencing them (indirectly) in job postings. They might also be willing to participate in a form of an 'informational interview' with potential hires who want to hear from an employee about the true state of your workplace culture.
Millennial (and other generations, too!) job seekers are looking for meaningful work in organizations that promote and act upon great values. How does your organization incorporate social impact into recruitment strategy? Let us know!