How to get a job with a liberal arts degree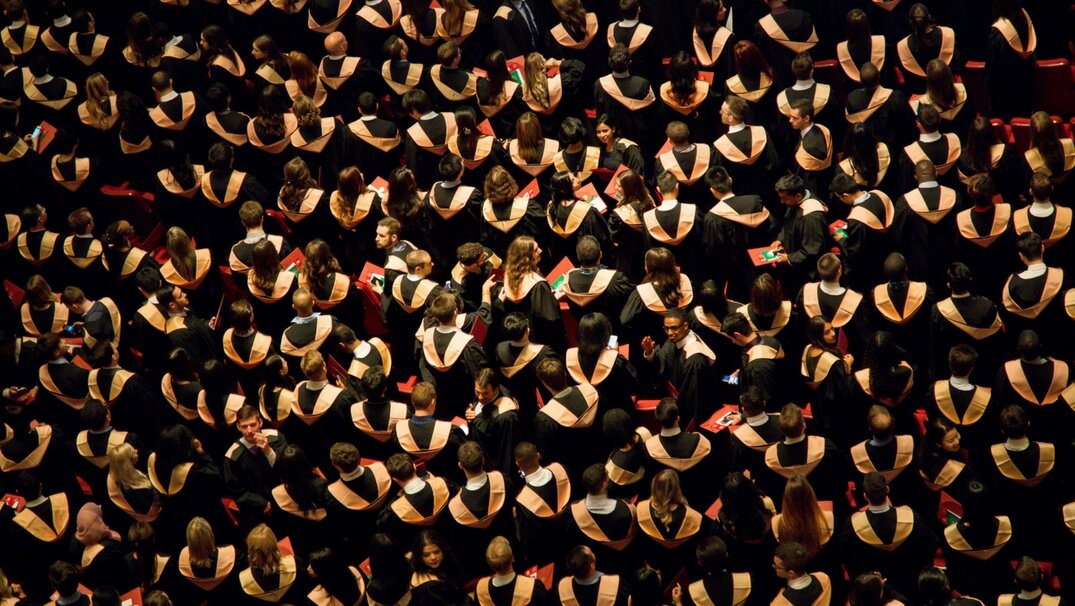 This year, I am graduating from the university that I love, with the majors that I am beyond passionate about. It's my turn to find a job. Because of that, I never in my life questioned myself this much about my decision of pursuing a liberal arts education.

Everyone knows that it is more challenging for liberal arts majors to find jobs, but it isn't impossible. Here are some things I learned over the past three years of trying to prepare myself for the job market:

What you can do isn't limited to your majors
Your degree isn't everything when it comes to getting hired. If you have a psychology degree, it doesn't mean that you can only be a Psychologist. When it comes to choosing a career direction, liberal arts students often forget that we have more to choose from than someone who has engineering major. If you're a human rights major, you can work for a non-profit, you could become a journalist, politician, HR professional, communications specialist and more.
Transferable skills are the key
The transferable skills we gain as a liberal arts students are our best competitive advantage. Students who study humanities have the skills that most companies are desperate for, like writing, communicating and researching. When applying for jobs, it is important to present your transferable skills, your ability to critically think and your capability to do more than what your diploma says.
Networking
Make sure to attend events like career fairs and alumni networking, you will have the chance to meet people who are working in the jobs that you may have your eyes on. It is important to try to develop a mentorship relationship with some professionals in your field. You will be able to better understand and picture what it's really like working in the field. You will also more likely hear about new opportunities before other people.
Keep up with the trends
Most industries move so fast that the education system often can't catch up. You for sure won't learn about everything in university. Constantly developing new skills to keep up with the industry trends will make you stand out among that pile of resumes.
Working and volunteering experience are more important than GPA
I applied to 33 jobs around the world. I got 14 interviews. Only one out of the 14 interviews I actually was asked for my GPA and my unofficial transcript. The other 13 companies were more interested in my working and volunteering experience.
Most companies want someone who isn't just smart. They want a team player, a hard worker and a coachable person. They want someone who cares about the community and is really passionate about what they do. It takes practice to know exactly how your majors have prepared you for the workplace. Other than trying to get the best possible grades, you should also spend more time volunteering and finding work or internship opportunities that are directly related to your field.
Regardless of what majors you have, finding a job after graduation can be frustrating. It's totally normal if all of these challenges make you question whether you made the right decision choosing what you love to study. But at the end of the day don't give up! This process takes a lot of time and energy, but if you love it and are passionate about what you do, you will do well!
Want more? Subscribe to our newsletter today!
{{cta('0d0e70fd-bca1-44ed-8069-1e6e7f2463b1')}}