Five food perks that make for happier employees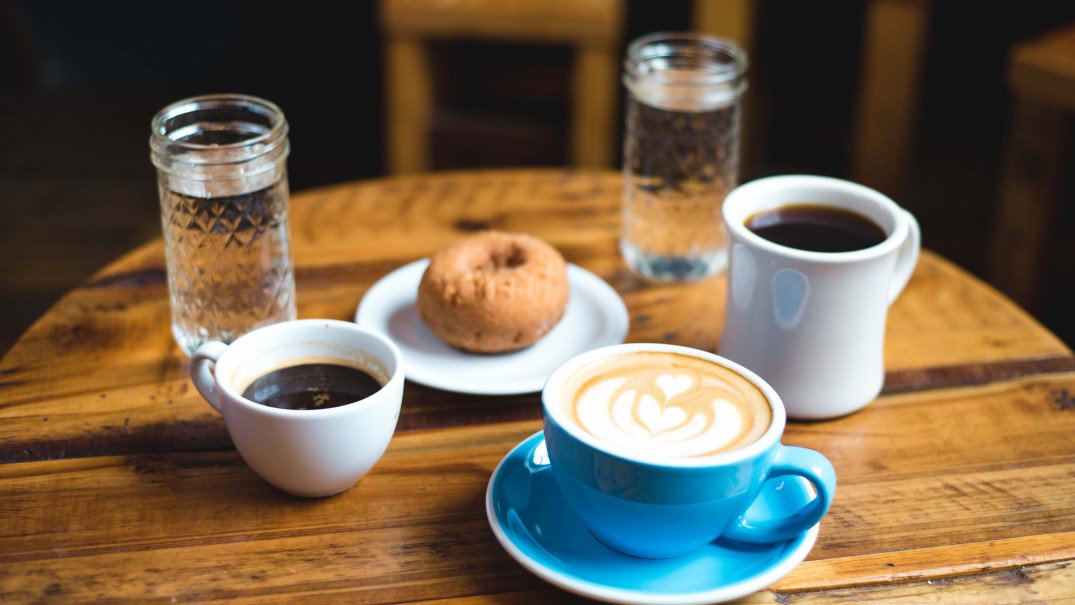 You've read the articles, the studies and the piping hot comments that say millennials are demanding more perks than any generation before. While there may be some truth to it, it's not only millennials who benefit from a workplace and work culture that supports them and gives back with more than just their paycheque. Many companies are already ahead of the game, moving away from transaction-based relationships between employer and employees…and these days, out-of-the-box perks are all the rage!
Company perks are used to entice and maintain top talent, increase team engagement, as well as set a reputation for a great (and happy!) work environment. Some workplaces offer catered food, free snacks, on-site cafeterias, or provide frequent team meals on-site or off. But, is there any substantial benefit to providing meals to staff or any real increase in employee engagement and satisfaction? Or are the companies who are making an effort to feed their employees simply "out-to-lunch"?
Large companies such as Airbnb, Eventbrite, and Stumbleupon have daily catered lunches. Other companies have their own chefs, such as Asana, Dropbox, and Twitter. No surprise here, but the Googleplex in Silicon Valley has its own (awesome) Google Cafe's. Benefits that feed your employees are linked to cool, new stand-out work environments thanks to media articles, studies on emerging corporate culture, and even company reviews on Glassdoor, such as these ones of Zynga.com.
In a perfect world, all organizations (big or small) would be able to provide these options. The reality is, they can't all afford it! But that doesn't mean there are not other, less expensive ways to incorporate food perks into your workplace culture. Here are five food perk ideas you can use today:
Read: 9 ways to improve employee retention
Free Snacks
Having free snacks on-site allows employees to move away from their desk to grab a bite and take mini-breaks. Providing snacks at work builds convenience into an employee's workday. It also means they can worry less about preparing their own healthy snacks and tame those "before-lunch-tummy-growls". The benefits of providing healthy snacks include, increased energy and better focus on the task at hand. Some benefits of providing healthy snacks, which include important vitamins and nutrients, are increased energy and better focus.
Snack perks could even sway someone (especially millennials) to join a company. In a survey by Peapod, 48% of respondents said they'd consider this type of company perk in their decision to accept a job offer. Even though a full-blown snack service is out of the question for small companies on a tight budget, it's important to remember that even small gestures go a long way. Providing free food such as muffins, fresh fruit or granola bars, even if it's just on a once-a-week basis, is a nice treat the team will appreciate.
No crumbs on the keyboard
Studies show eating away from your desk is very important to avoid mindless eating or overeating. Having the chance to get up, eat, and enjoy a kitchen or lounge/dining space can create an atmosphere where people congregate and relax. Having your lunch outside the office is even better! Leaving the office for a meal with colleagues can actually help employees increase their productivity, soak up some much needed Vitamin-D, and refresh their minds for the afternoon. Essentially, if you're a manager looking to keep a tight-knit, engaged team, it's important to make eating away from desks the norm.
More employee perks! Read: Enjoying summer Fridays
Working lunches
'Working lunches' are a great way for teams to enjoy a bit of a break while also collaborating on their projects. Wideo views working lunches as key brainstorming opportunities for their team. They are able to discuss challenges and new concepts over lunch, away from their desks. As a result, they better understand each other's roles in projects and come up with new ideas.
You can also use a 'working lunch' as a fun and engaging way to host a training session. At Alongside (formerly Qimple), sometimes we order a few pizzas and sit together to watch Lynda.com videos about new marketing strategies.
Corporate Cooking Show
Another cost-effective way to 'break bread' in the office is to have kitchen parties. Organizing themed meals or potlucks in-house can cut the cost of taking the entire team out to eat, and everyone can contribute either through ingredients, dishes, or the actual preparation. Voilà – team building! Some companies have fun food-related events such as chili cook-offs or Taco Tuesdays. Even the grump of the office who always finds themed events "cheesy" won't want to miss out on free comfort food, served up on-site.
Bonding Time
Having the chance to get out of the office and grab a bite also gives the team a chance to get to know each other better. Employees tend to be more relaxed when they eat together, and they take the time to share interests, experiences, and other details about their lives. Not every company has the budget for weekly team lunches but once in awhile a meal together is a great opportunity for team bonding.
At Alongside, we like to have team lunches frequently, especially when a new hire comes on board. Having a team outing to welcome a new hire is a part of our onboarding process that we value. It's Alongside's way of encouraging the team to get to know each other in a more relaxed setting and it also eases any stress from the newbie's first day. Not to mention, it gives the rest of the team the chance to celebrate the latest addition to our growing team!
Interested in improving your company's perks plan? Subscribe to our blog and never miss an article on perks, company culture, recruiting, and so much more!
{{cta('0d0e70fd-bca1-44ed-8069-1e6e7f2463b1')}}